Laurent Gerbaud Chocolate Factory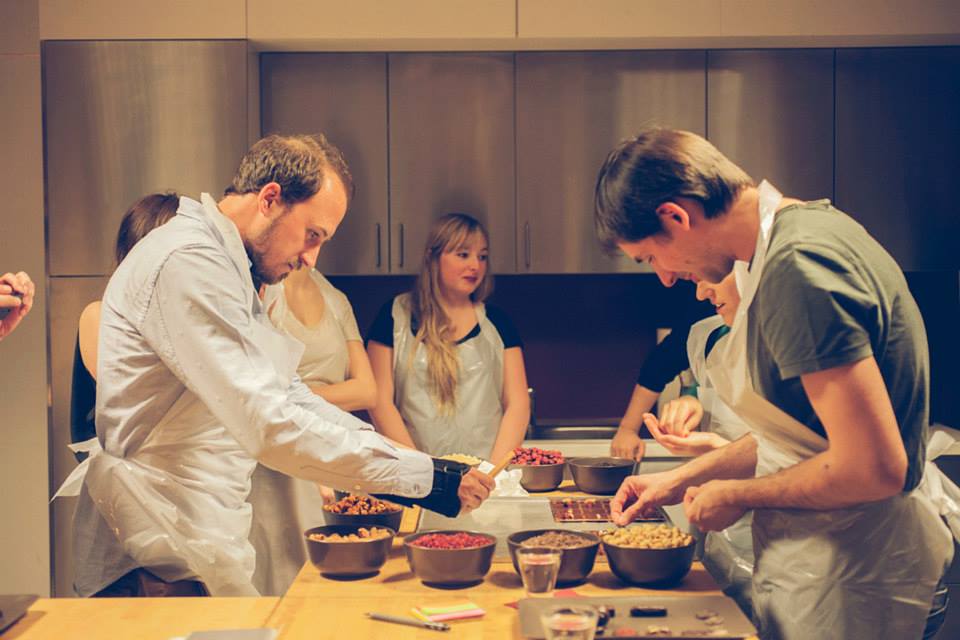 To eat in a chocolate bar, to settle for a cosy moment ... already a dream in itself!
Imagine creating your own chocolates and offering them to your sweetheart, to your colleague or keep them for you!
In order to proclaim loudly: "It's me who did it": The WORKSHOP CREATION OF MENDIANTS made in Laurent Gerbaud!
A gourmet learning moment to experiment solo, with friends, with family, with your teams or customers!
Decked out with your apron, the palette knife in your hand, the chocolate is yours!
The pleasure is then extended by a tasting via the WORKSHOP EDUCATION DU PALAIS: an initiatory journey into the universe of the master chocolatier!
On request for groups or our one-click formula: Workshop Laurent Gerbaud
The chocolatier also comes out of his chocolate to animate your event on your place
Do not hesitate to consult here our catalog WORKSHOP OUT